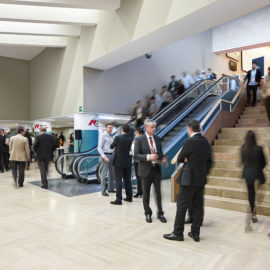 On behalf of the Local Organising Committee of the XIVth International Conference on High Speed Machining: Productivity, Quality and Digitalization, it is a great pleasure for me to announce that this prestigious congress will take place in San Sebastian (Spain) the days 17 & 18th April 2018 at the Kursaal Palace, a well reputed venue in the middle of a mid-size city among the most beautiful and fashionable in Europe.
No doubt that the impact of high performance manufacturing developments on industry has been enormous in the last two decades (and it will continue to be in the near future); so this reinforces the validity of the main topics of our Conference and, therefore, its undeniable interest for all kind of attendees, either from the Academia or from the Industry.
So that I warmly encourage you to actively participating in an event that cannot be missed. I hope to welcome you in San Sebastian.
04
nov.
lundi 04 novembre / 20:00
28
nov.
jeudi 28 novembre / 20:00